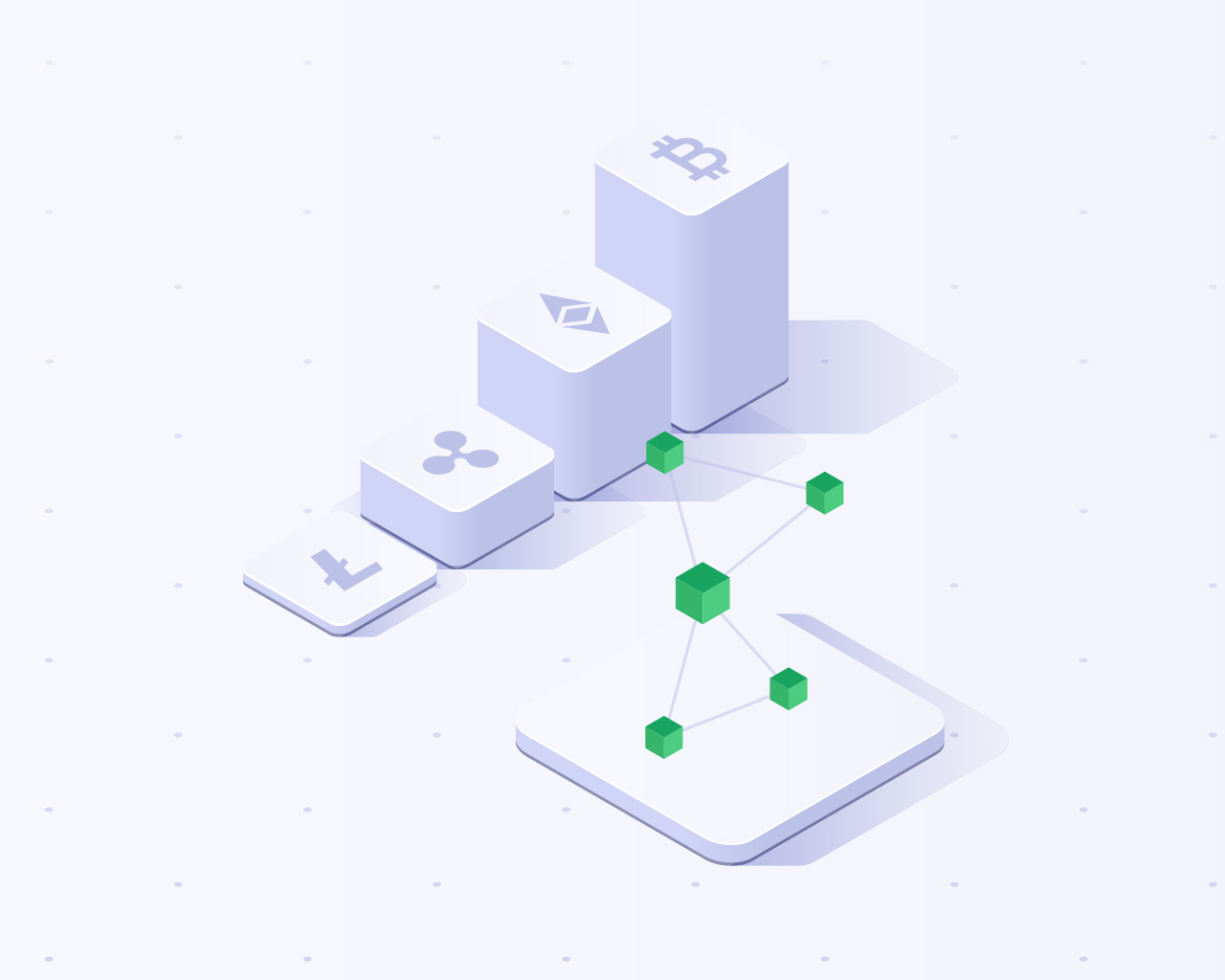 Rather than needing to keep up with all the latest cryptocurrency news to make trading decisions, today cryptocurrency investors have the opportunity to automatically execute trades using new cryptocurrency trading bots such as CryptoTrader.
In our CryptoTrader review, we will break down the key features of arguably the world's most popular cryptocurrency trading bot and discuss the benefits of automatically trading cryptocurrencies, before wrapping it up with a few CryptoTrader alternatives for those looking for something better suited.
CryptoTrader — Automate Your Crypto Trades
Although CryptoTrader is by no means the only available automated trading bot solution, they are one of the best known in the industry and carry with them a wealth of advantages over manual trading.

The minimalist CryptoTrader website belies a powerful trading bot that allows users to easily deploy and execute automated trading strategies based on a large number of indicators and market patterns. These strategies will be activated when the correct market conditions are met, allowing CryptoTrader users to automatically buy and sell cryptocurrencies for a profit.

Like most modern trading bots, CryptoTrader doesn't require full access to your exchange accounts, instead automatically executing trades using your unique API keys without deposit or withdrawal permissions. As it stands, CryptoTrader supports several prominent exchange platforms, including Binance, Bittrex, Coinbase, Kraken and Poloniex, making it accessible to practically everyone.

Although CryptoTrader allows users to create their own strategies, it also offers a useful strategies marketplace, where users can buy and sell a variety of strategies. The marketplace also has a large number of free strategies, allowing users to expand the functionality of their CryptoTrader and test out new strategies at no cost.

Rather than having a standalone CryptoTrader app, CryptoTrader is instead accessed through the website, which means you will be able to manage your trades from any device with a web browser. Note that the cryptotrader app available on the Android and Apple app stores is not affiliated with the CryptoTrader automated trading solution.

Beyond allowing users to apply strategies to make automated trading decisions, CryptoTrader also features an innovative backtesting tool, allowing strategies to be tested against historical data to verify its strength before using it to make real trade decisions.

With that said, CryptoTrader is not a golden bullet that will make everybody an expert cryptocurrency trader or an overnight millionaire. Instead, CryptoTrader works best for users with a thorough understanding of cryptocurrency market patterns, able to design effective strategies that do not require human oversight.

CryptoTrader fees are also very reasonable, with five different plans available which differ in the amount of equity that can be traded, as well as the number of features available.

In brief, the five different packages can be summarized as follows:

| | | | | | |
| --- | --- | --- | --- | --- | --- |
| | Basic | Regular | Pro | VIP | Premium |
| Email Alerts | ✓ | ✓ | ✓ | ✓ | ✓ |
| SMS Alerts | ✗ | ✗ | ✓ | ✓ | ✓ |
| Live Trading Bots | 1 | 3 | 5 | 10 | 25 |
| Margin Trading | ✗ | ✗ | ✓ | ✓ | ✓ |
| Maximum Equity Amount | $1,000 | $5,000 | $20,000 | No Limit | No Limit |
| Monthly Cost (BTC) | 0.0018 | 0.0025 | 0.0047 | 0.0088 | 0.0221 |
Note: CryptoTrader reviews its fees regularly to ensure its prices stay competitive.
Pros
Monthly fee, rather than a fixed one-off cost
Large number of supported cryptocurrency exchanges
Useful strategies marketplace
Cons
No margin trading on Basic or Regular plans
Lack of additional plugins
Basic plan is extremely limited
Best Alternatives to CryptoTrader
Unfortunately, determining which crypto trader bots are real can be an expensive and time-consuming task, since there are dozens of bots that promise the world, but actually, fail to deliver.

Which crypto trader are real?
Fortunately, there are several excellent alternatives to CryptoTrader available, many of which offer features that can't be found anywhere else. If you have already read our brief CryptoTrader review, but feel it isn't quite what you are looking for, then at least one of these alternatives will likely appeal to you.
Cryptoexchange – Cryptohopper
Despite being arguably less well known that CryptoTrader, Cryptohopper is another excellent option for those looking to automatically execute trades based on specific cryptocurrency market patterns.

One of the most powerful features of Cryptohopper is its built-in paper trading functionality, allowing owners to test out their strategies and get a feel for the market without actually risking any capital.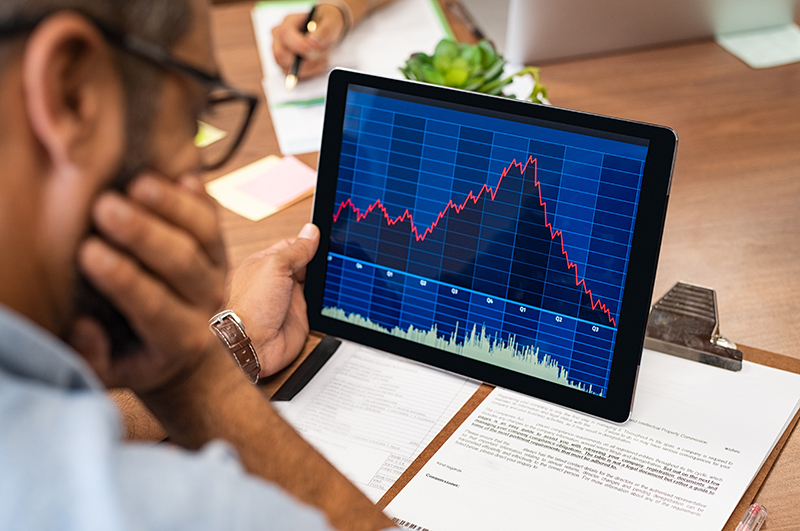 Beyond being a simple automated trading bot, Cryptohopper also offers an intuitive strategy designer which uses a simple drag and drop interface to create custom strategies. With over 130 different indicators and candlestick patterns to choose from, this allows users to produce highly specific and effective strategies without coding knowledge.

Setting itself apart from other crypto trading bots discussed previously, Cryptohopper offers a unique trade mirroring feature, which allows users to buy and sell strategies, signals, and templates on the Cryptohopper marketplace, taking the guesswork out of the equation.

In terms of pricing, Cryptohopper costs between $19 and $99 per month depending on the number of positions and coins you want to manage. It is also one of the few crypto trading bots with a free trial offer, allowing you to test its functions before buying.
Advanced cryptocurrency trading – Gunbot
Featuring over 15 built-in strategies for executing strategies, and support for unlimited trading pairs and a dozen of the most popular cryptocurrency exchanges, Gunbot is one of the most popular alternatives to CryptoTrader.

Beyond standard automatic trade execution, Gunbot features support for dollar cost averaging (DCA), trailing stop losses and several confirming indicators, to ensure users have the best chance of maximizing gains and minimizing losses.

As opposed to CryptoTrader which runs remotely on a server, Gunbot needs to be downloaded and installed on a compatible device. Once installed, Gunbot can then be either accessed by command line, through the GUI, or via the built-in remote browser interface.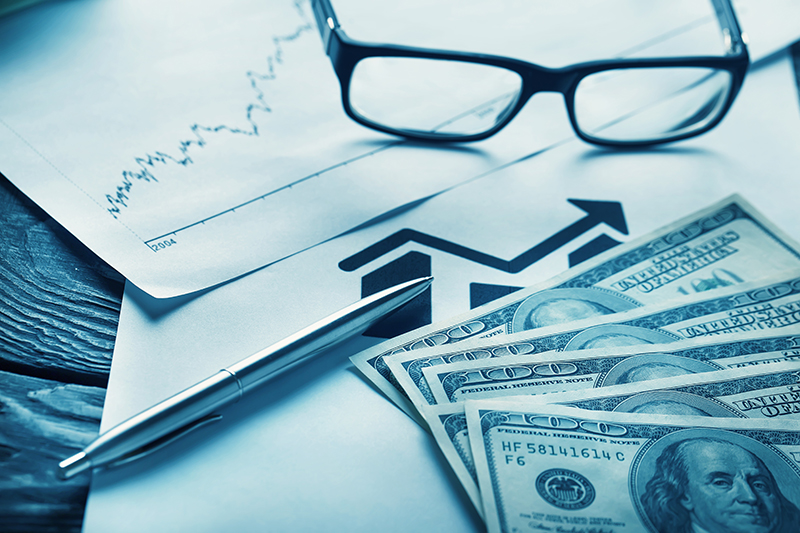 If you have ever struggled to determine which cryptocurrency trading bots are genuine, then Gunbot should put your mind at ease — being one of the most well-reputed trading bots in available.

Unlike CryptoTrader which requires a monthly fee, Gunbot is purchased with a one-off cost, ranging from 0.04 to 0.25 BTC depending on the number of supported exchanges, additional features and trading strategies you wish to access.

If absolute power is at the top of your list of required features, then Gunbot is unlikely to disappoint, being arguably the most configurable and extensible crypto trading bot available.
BitRage – cryptocurrency patterns
BitRage is different from the other trading bots on this list, since it is specifically designed to take advantage of arbitrage opportunities across multiple exchanges.

With support for both US and EU crypto exchanges, and dozens of cryptocurrencies, BitRage is able to identify numerous arbitrage opportunities per day.

As it stands, the bot is currently in its beta release, which means there are still several bugs that need to be ironed out before it is ready for a stable release, but users can still use the bot through the current beta program.

Being an automatic arbitrage bot, BitRage is designed to automatically execute arbitrage trades, rather than being a general purpose strategy execution bot. After launching, BitRage will automatically determine which cryptocurrency to buy and sell for maximum profit, requiring very little input from the user.

Compared to CryptoTrader, fees for BitRage can be considered on the high side, coming in at 0.95 BTC plus the Gunbot license cost. This makes BitRage best suited for those with plenty of excess capital, and/or limited trading knowledge.
Why Trade Cryptocurrencies?
Unlike most traditional investments, cryptocurrency trading is extremely accessible, simply requiring users to purchase Bitcoin through a Bitcoin exchange or broker, before trading it on one of the many advanced cryptocurrency trading platforms available, such Binance, Bittrex or Kraken.

Bitcoin marketplaces and exchange platforms are also available 24/7, allowing trading to occur at any time of the day, making the markets perfect for cryptocurrency trading bots that are constantly operating.

Despite being a relatively new asset class, cryptocurrencies already have an extremely well-developed trading infrastructure behind them, with margin trading and dozens of different cryptocurrency CFDs available to choose from. In addition, the extraordinary liquidity and relatively high volatility of most cryptocurrencies mean there are always a huge number of profitable trading opportunities available.

With most Bitcoin exchanges featuring dozens, to potentially hundreds of different cryptocurrency trading pairs, and several different margin trading platforms available, it is possible to turn even modest price fluctuations into substantial profits.

Additionally, with a wealth of educational resources and price trackers such as CoinMarketCap and TradingView, learning advanced cryptocurrency trading strategies is now an option for everybody.

Which cryptocurrency to buy today
In 2017 alone, dozens of cryptocurrencies witnessed what can only be described as astronomical gains, Bitcoin (BTC) multiplied its value by almost 20x. Similarly, Ethereum (ETH), Ripple (XRP) and Stellar (XLM), among most other major cryptocurrencies witnessed in excess of 1,000% returns. These kinds of profits are practically unheard of in any other market, making cryptocurrencies among the most lucrative investment vehicle in recent times.

As the most common on-ramp for retail investors, Coinbase is widely considered to the number one choice for those looking to purchase Bitcoin and other major cryptocurrencies for the first time. Beyond this, Binance is the most commonly used Bitcoin marketplace, allowing users to trade dozens of cryptocurrencies with very lenient verification requirements.
Are Automated Solutions Better?
As a cryptocurrency trader, one of the major challenges you will undoubtedly face is timing. Every day, numerous potentially profitable trading opportunities are presented, but these often require constant market watching and quick reactions to take advantage of, which can be an impossible task for most people.

Rather than needing to keep up to date with the breaking crypto news and spending hours every day charting and identifying which cryptocurrency to buy today, some investors instead hire crypto traders to manage their money for them.

Unfortunately, although hiring a specialist cryptocurrency trader can be a profitable venture, it does bring with it several additional risks, since it requires you to entrust your capital with a third-party, while potentially leaving you out of the loop when it comes to trading decisions.

Thankfully, several savvy companies have recognized a need for automated trading solutions that can automatically apply trading strategies when certain market conditions are met.

However, although automated trading bots can certainly generate a healthy, passive profit, they are not without their risks. Incorrectly set-up, and poorly planned trading strategies that are automatically executed can lead to substantial losses, while potential server outages could mean certain trades are not executed.

Similarly, current cryptocurrency trading bots are unable to gauge user sentiment, and as such do not respond to FUD and FOMO often brought about by breaking crypto news, which can cause drastic price swings, and hence profitable investment opportunities.

Because of this, we do not recommend using an automated trading bot unless you are an experienced cryptocurrency trader, able to comfortably make a profit when manually performing trades. If you are somebody who still uses CoinMarketCap to identify investment opportunities, then you will likely need some more experience before you can effectively leverage CryptoTrader or any other trading bot.

No single trading strategy is 100% effective, because of this, it is likely you will need to use a large variety of automatic strategies to ensure your profits exceed losses, and these will need to be regularly reviewed. Overall, automated trading bots like CryptoTrader will only ever be as good as the trading strategy it is used to automatically execute.

Do not purchase CryptoTrader or any other trading bot expecting it to automatically generate profits without any work whatsoever, as you may be in for an unwelcome shock.