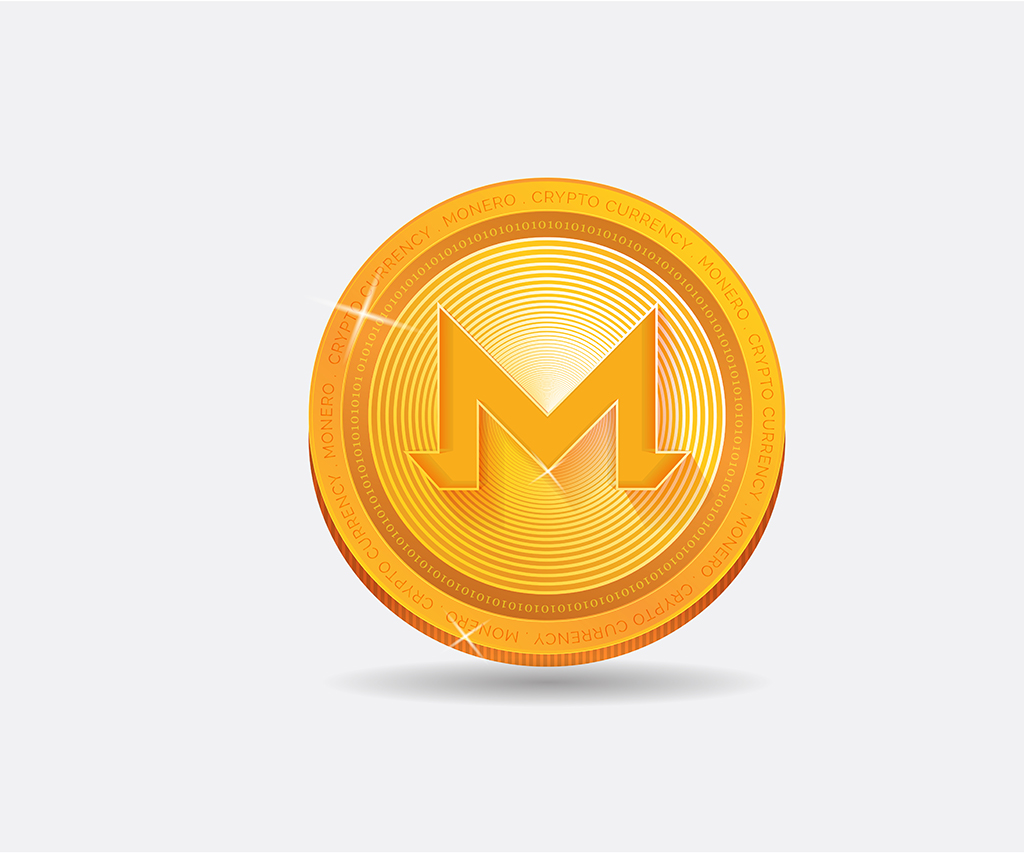 Moon Litecoin is what is known as a cryptocurrency faucet for Litecoin. In essence, the platform is a reward system that provides free cryptocurrency (in this case Litecoin) for simply interacting with the platform and claiming regularly.

In our Moon Litecoin review, we'll cover all the facts you need to know about arguably the most popular Litecoin faucet, helping you discover how you can start earning Litecoin with little to no effort and take advantage of one of the most popular cryptocurrencies available.

Unlike other Litecoin faucets, Moon Litecoin allows you to claim as often, or as little as you like, with just a 5-minute minimum time delay between claims. This ensures that faucet users can claim regularly to earn the maximum payout, or as and when needed, or when time allows.

Every day, Moon Litecoin update the claim rates to show you exactly how much Litecoin you will earn for each claim interval, including 5 minutes, 1 hour and 4 weeks. Since the amount of Litecoin earned per unit time decrease with longer intervals, it is most profitable to claim regularly rather than waiting for the claim balance to accumulate.
How does it Work?
To help pay for the faucet, Moon Litecoin displays a variety of adverts to faucet users, which brings in revenue to the platform. This revenue is then used to pay for the platform's operating costs and fund the Litecoin faucet balance that is distributed to Moon Litecoin users.

These adverts are not particularly intrusive and tend to relate to things Litecoin and cryptocurrency users would otherwise already be interested in, potentially allowing users to derive further benefit from Moon Litecoin. Mining, exchanges, and cryptocurrency games tend to be the most frequent adverts shown by the platform.

Moon Litecoin also provides users several ways to multiply their earnings on the platform, including the Daily Loyalty Bonus, Referral Bonus, and Mystery Bonus features. In brief, these can be summarized as follows;

Daily Loyalty Bonus: increase your faucet payouts by 1% for every successive day you claim using the same address.

Referral Bonus: receive 25% commission on anybody who joins Moon Litecoin under your referral link, with no limit to the maximum number of referrals.

Mystery Bonus: The mystery bonus is a random multiplier that is added to your claim amount. This can be as little as 1%, or as high as 100%, and is comlpetely random.

As you can probably see, taking advantage of all available Moon Litecoin bonus schemes can turn a potentially modest payout into something much larger. If you looking get involved in cryptocurrencies while they are still relatively low in price, Moon Litecoin is an easy on-ramp to do so.
How to Get Free Litecoin from Moon Litecoin
Like most faucets, Moon Litecoin has ensured that the website is extremely simple to use, making claiming from the faucet as simple as clicking two buttons.

Note that you will need a Litecoin address to take advantage of Moon Litecoin, we recommend creating your Litecoin wallet using the official Litecoin client or using the CoinPot micro wallet.
Make an Account
To begin claiming from the Moon Litecoin faucet, you will first need to create your own Moon Litecoin wallet.

To do this, simply head over to the website and enter your CoinPot email address, or Litecoin wallet address next to the 'sign in' button.
Claim Your Free Litecoin
Once your account has been registered and you are logged in, you will then be able to claim your free Litecoin by clicking the 'claim now' button before completing the captcha and clicking the 'submit' button.

After claiming your faucet, this will be automatically added to your CoinPot account for later withdrawal. You will then be presented with a timer counting down the time left before your next claim is available, during which time the amount of Litecoin you can claim will gradually increase.

It will then be up to you to choose whether to claim the maximum number of times per day (every five minutes) or wait until the claim amount increases and claiming less regularly.
Set Up Your Alerts
Whether you wish to claim from the faucet every five minutes, or once a month, you can change the settings on Moon Litecoin to automatically alert you when the claim amount reaches a certain number, or after 5 minutes has passed since your last claim.

To do this, click the 'change settings' button and check the alert option you wish to use, before clicking close to save these changes. You will then hear an alert bell and receive a browser notification when the claim meets your specified conditions.
Other Similar Faucets
Although Moon Litecoin is perhaps one of the best known Moon faucets, there are several others worth trying, including Moon Dash, Moon Dogecoin, and Moon Bitcoin Cash (also known as Moon Cash).

Like Moon Litecoin, all the various Moon faucets use CoinPot to receive faucet rewards, allowing CoinPot users to quickly and easily earn faucet from all platforms using a single account. These faucets all follow the same or very similar rules, allowing you to claim as much, or as little as you like, while enforcing a 5 minutes minimum claim window.

Claiming regularly from all Moon faucet sites can multiply your earnings with very little additional effort. In our testing, we were able to claim from four different moon faucets in just 30 seconds, demonstrating that using multiple faucets can be very time efficient.

Combining income from several faucets can essentially multiply your exposure to cryptocurrencies, making it all the more likely that you will be able to benefit from any one of these potentially mooning in the future.
Why use Faucets like Moon Litecoin?
Although you are unlikely to get rich from using faucets like Moon Litecoin, you can make a relatively stable side income that can help supplement your other investments.

Not only this, but there are several other ways faucets can provide additional value to cryptocurrency users;
Try out other platforms without risking money
With dozens of new blockchain-based platforms coming online every week, there has never been a better time to start using cryptocurrencies.

However, not all of these platforms are reputable or can be trusted with your money. Thankfully, cryptocurrency faucets provide a way to quickly generate a small amount of a variety of different cryptocurrencies which can then be used to test other platforms.

Rather than risking a sizeable sum to try out new platforms, and risking potentially losing your money or being disappointed in the services provided, you can instead simply use a micropayment generated from one of the myriad Moon faucets.

Once the new platform is proven to be trustworthy using your faucet funds, you will then be free to move larger amounts to the platform without worries.
Test out the speed and functionality of cryptocurrencies
Since Moon Litecoin is one of a wide selection of different Moon faucets, it becomes quickly apparent that these faucets can be a way to acquire a useable amount of a variety of cryptocurrencies with little effort.

Many beginners to cryptocurrencies often find it difficult to make their way into the market, since it can be challenging acquiring cryptocurrencies first time around. For the most part, purchasing cryptocurrencies frequently comes with high minimum purchase requirements and extensive identity verification procedures that make it both time consuming and expensive to get involved.

Instead, when simply looking to test out the functionality of different blockchains, and get to grips with how they work, new users can first turn to faucets like Moon Litecoin to get some starting balance.
Earn money with little effort
When converting the amount provided by Moon Litecoin to USD or another fiat currency, the amount is relatively small. However, with a little time and diligence, the rewards provided can quickly rack up to something more sizeable.

Though it is pretty obvious the money earned from faucets is unlikely to completely replace anybody's main income, it can act as a stable side income, useful for paying off small expenses or simply as some extra disposable income.

Taking just minutes to complete every day, Moon faucets are ideal for those with some spare time on their hands and looking to turn this downtime into a small, but easy source of income.

Since cryptocurrencies are known for extreme price fluctuations, it is not unreasonable to assume that any balance you earn from Moon Litecoin will be worth multiple times more in the near future.